Celebrating Dance Since 1986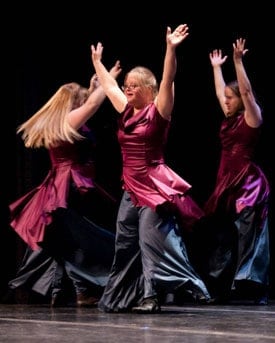 Ruth Fisher introduced dance for preschoolers to the recreation departments of Santa Cruz County more than thirty years ago. Since then she has taught thousands of young children the joy of dance.  She also pioneered the first dance program in Santa Cruz for people with special needs and challenges, called the Rising Stars.  When she opened The Dancenter of Santa Cruz County, her goal was to include everyone in the community who would like to dance.  All abilities, ages, shapes and sizes are welcome.
Dance is for everybody!
Dancenter is a non-competitive studio with an emphasis on pre-professional and college dance. We are very proud that we have dancers in professional companies as well as college dance major programs. Our dancers come to Dancenter and enjoy dance as a recreational or artistic pursuit. We are happy to nurture each dancer's artistic expression.
We have five companies that participate in festivals and community events around the bay area, such as the Capitola Art and Wine Festival, National Dance Week, Great America, MAH, and Santana Row's Dancing at the Row.  Teen dancers are encouraged to choreograph and we give them a forum to present their works at Choreography Night. Each June, we also provide a showcase opportunity for all our dancers to participate at the Santa Cruz Civic Auditorium.
Highly Trained Teachers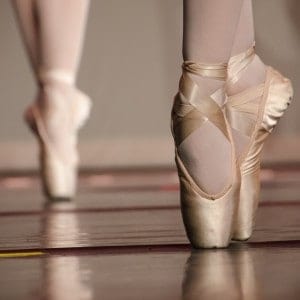 Our teachers are trained professionals, many with degrees in dance, theatre, and physical education.  We are proud that we have Dancenter graduates in many college and high school dance programs around the country, such as Julliard, La Guardia High School for the Performing Arts, the Alvin Ailey School, Boston Conservatory, Manhattan Marymount, U.C. Irvine, U.C.L.A., California State University at Long Beach, San Francisco, Mills College and Cornish School of the Arts.
So come and enjoy our Santa Cruz dance classes, and remember the African proverb:
If you can talk you can sing, if you can walk, you can dance.