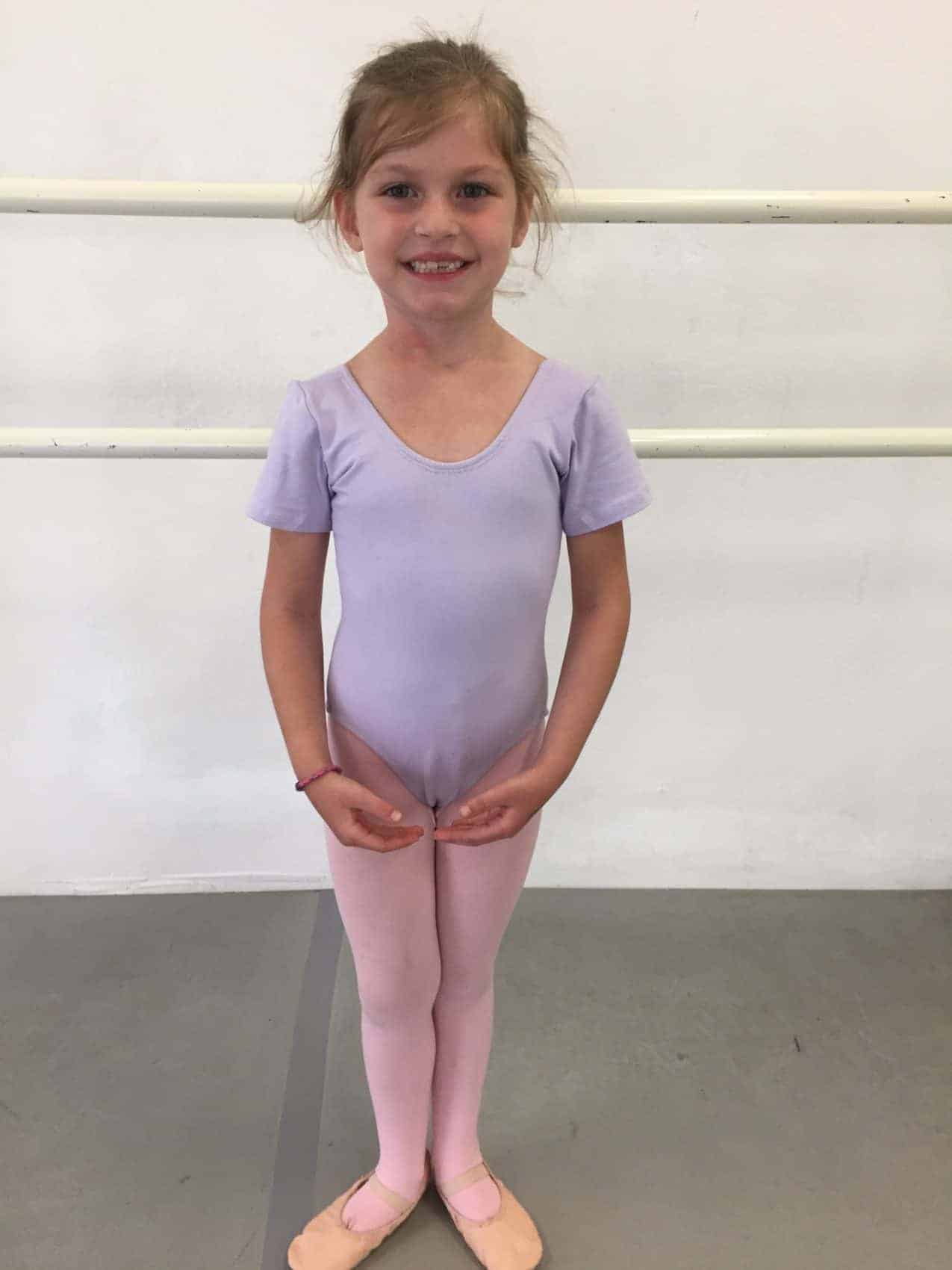 Classes for Young Children
Pre Dance 1 (ages 3-4), and Pre Dance 2 (ages 4 1/2- 5): Movement classes that explore rhythm, song, body awareness, locomotor skills, and creative expression. Exercises are geared to the developmental needs of preschoolers, and pre-kindergardeners. Children must be potty-trained, and able to be independent from their parent for the class.
Primary Ballet (ages 5-6): A movement class that explores the elements of rhythm, locomotive skills and creative movement. We also introduce the children to the first steps and elementary terminology of ballet, jazz, modern dance, and folk dance. Enjoyment of movement and music is emphasized.
Tap/Jazz and Mini Hip Hop Dance Classes (ages 5-6): Beginning steps of tap and jazz/hip hop are introduced and explored using age appropriate movement and music.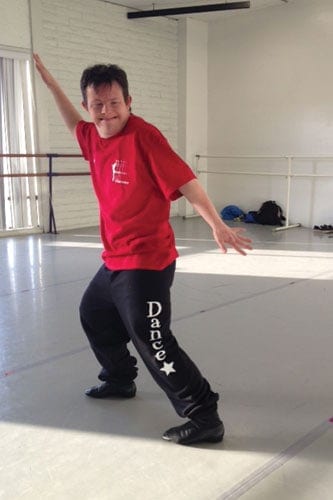 Classes for Students with Developmental Disabilities
Special Dance and Special Hip Hop Dance Classes: Classes geared for students with physical limitations and/or developmental disabilities. Exercises for flexibility, strength, and agility are employed. Artistic expression through dance is emphasized. Both Rising Star and Special Hip Hop dancers have the opportunity to perform for community events. Tuition is based on a sliding scale.
Contact the Director for information.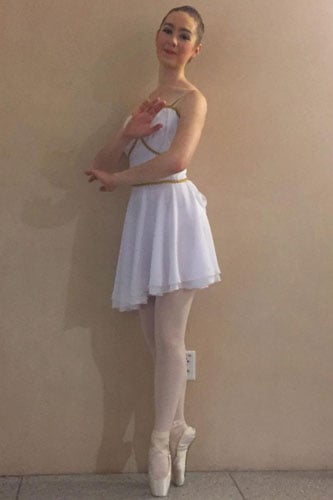 Multiple Levels of Ballet
Ballet 1-6 (ages 7-above) and Teen/Adult Ballet: Most children are ready for the exercise at the barre and in the center by age 7 or 8 years. Careful, safe instruction allows the child to progress at his/her own pace to the next level. Correct body alignment and placement, along with understanding of musicality and expressiveness are emphasized. Ballet 3 and 4 meet 3 times per week, Ballet 5 and 6 meet 4 times per week.
Pointe: Girls in Ballet 3 begin preparation for pointe work by taking the Pre Pointe class.  Girls in Ballet 4 continue preparation for pointe work, progress to pointe work at the barre, as well as advancement to pointe work in the center and across the floor in the Pointe 1. Eventually they progress to Pointe 2, continuing and improving pointe work in the center and across the floor.
Ballet Repertory: This invitational class will learn classical and contemporary ballet variations.  We will work towards competing in the Youth America Grand Prix.  Teens must be proficient in Pointe work.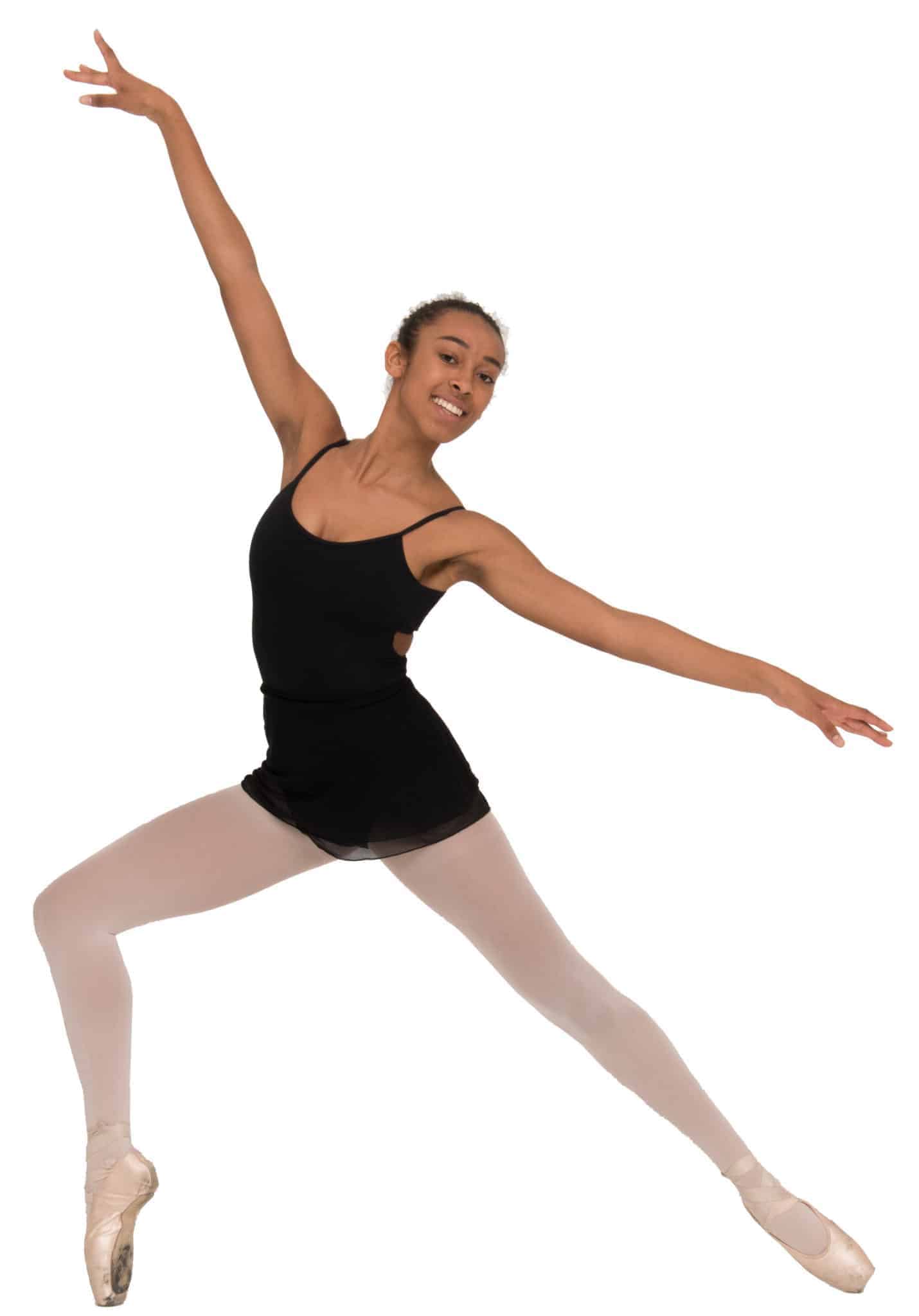 PBT, Conditioning, and Flexibility
Flexibility: How can we safely increase our range and ease of movement? Often we think of flexibility (or lack thereof) as being in the muscles. But it is also possible to hold tension in nerves (which don't like being stretched) and in the other connective tissues of the body called fascia. This class will explore gentle massage, mobilizers, release techniques to make gains in flexibility. Some useful items for this class are:  massage cream or lotion, pillow(s), tennis ball, chair, and a towel or yoga strap.
PBT/Conditioning: will incorporate "Progressive Ballet Technique" a method of working with balls and therabands to help students in improving core stability and alignment. Focus on dynamic core control. Class will use a variety of props (most are listed under "what to wear" tab). Geared for age 13 and up.
PBT for Ballet 2/3/4 and PBT for Ballet 5/6: Yay! A ball class for ballet students! It's trickier than it looks but it's a fun challenge that trains the muscles that help us balance and create beautiful movement. Some useful items for class are:
A fit ball (sized to your height so that when you sit on it, your feet rest on the floor with knees and hips bent at right angles) OR substitute an ottoman, bean bag, stool, or chair.

A small air-filled ball about 7 inches in diameter (OR something lightweight like a stuffed toy, small pillow, roll of paper towels, AND something that rolls like a water bottle, cantaloupe

Theraband or something stretchy like a pair of tights

Towels or pillows for comfort

Yoga mat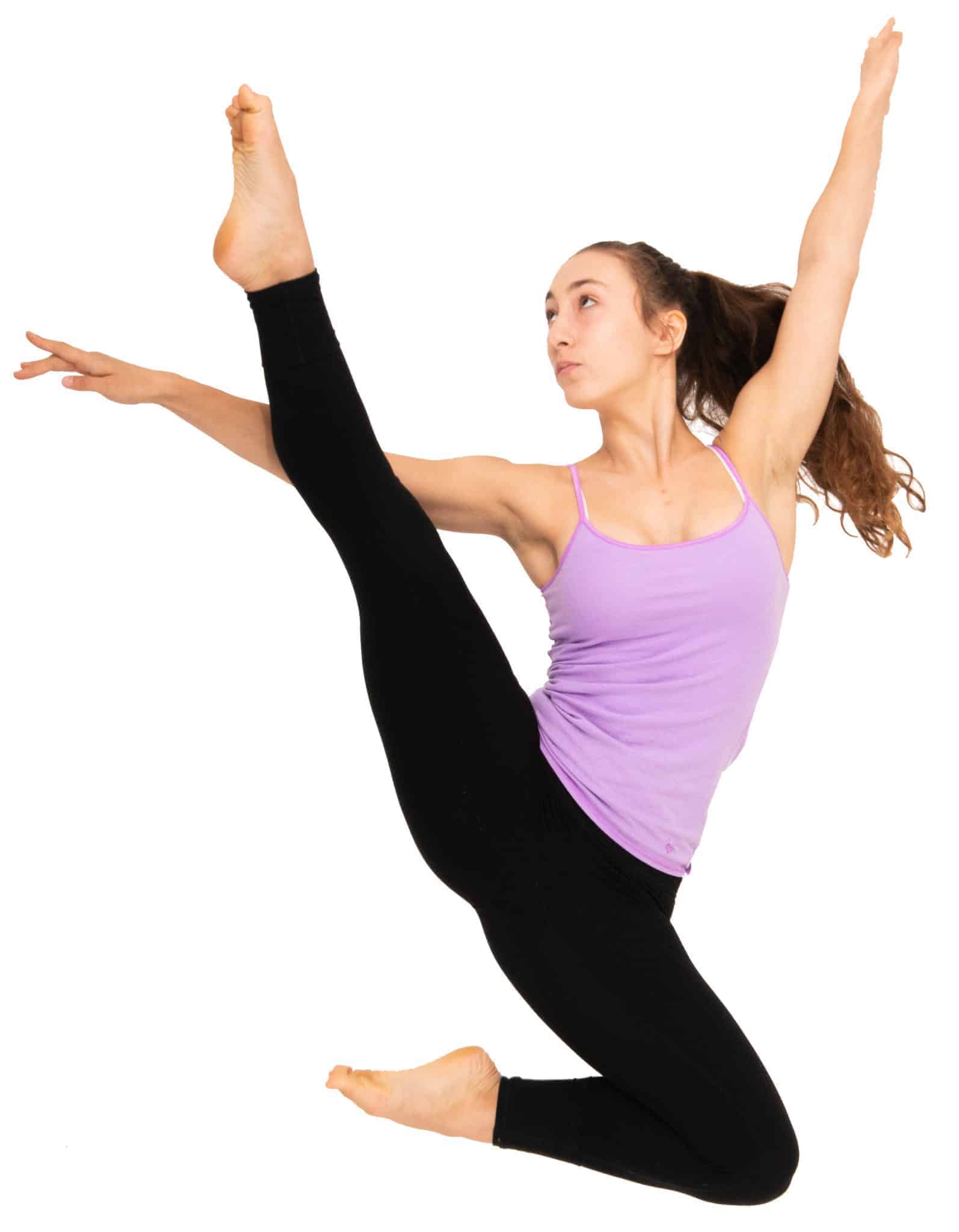 Tap, Jazz, Hip Hop, Latin, Modern, Belly Dance
Tap 1-5 and Teen/Adult Tap: Tap and rhythms are taught with emphasis on correct technique and individual expression. Choreography and improvisation are both taught, as well as a respect and knowledge of the history of tap and the great tap legends.
Jazz 1-6 and Teen/Adult Jazz: Jazz emphasizes balance, flexibility, coordination, strength and creative expression. Turns, leaps, and combinations will be taught. A wide range of contemporary, as well as music from other eras is used. Ballet is a requirement for Jazz 2-6 and is strongly recommended for Jazz 1 and Beginning Jazz.
Hip Hop 1-5 and Teen/Adult Hip Hop Dance Classes: A fast moving street style of dance as seen in music videos. Coordination, rhythm, flexibility and improvisation are taught. Styles vary according to the teacher.
Latin 1-3 and Advanced Latin: A wide variety of Latin dance forms are taught. Partners are not necessary.
Belly Dance: Belly dancing involves several types of movement forms: percussive, fluid, shimmies, shivers and vibrations, turns and spins. This class is suitable for teens and adults. Come join the fun!
Choreography: Explore time, space, energy and shapes in this class to assist in the creation of the dancer's own original movement. Suitable for teens who have studied dance for at least three years.
Modern Dance: Class emphasizes strength, flexibility, coordination and musicality. There are many styles of modern dance. Our classes emphasize Limon, Graham and Garth Fagan technique.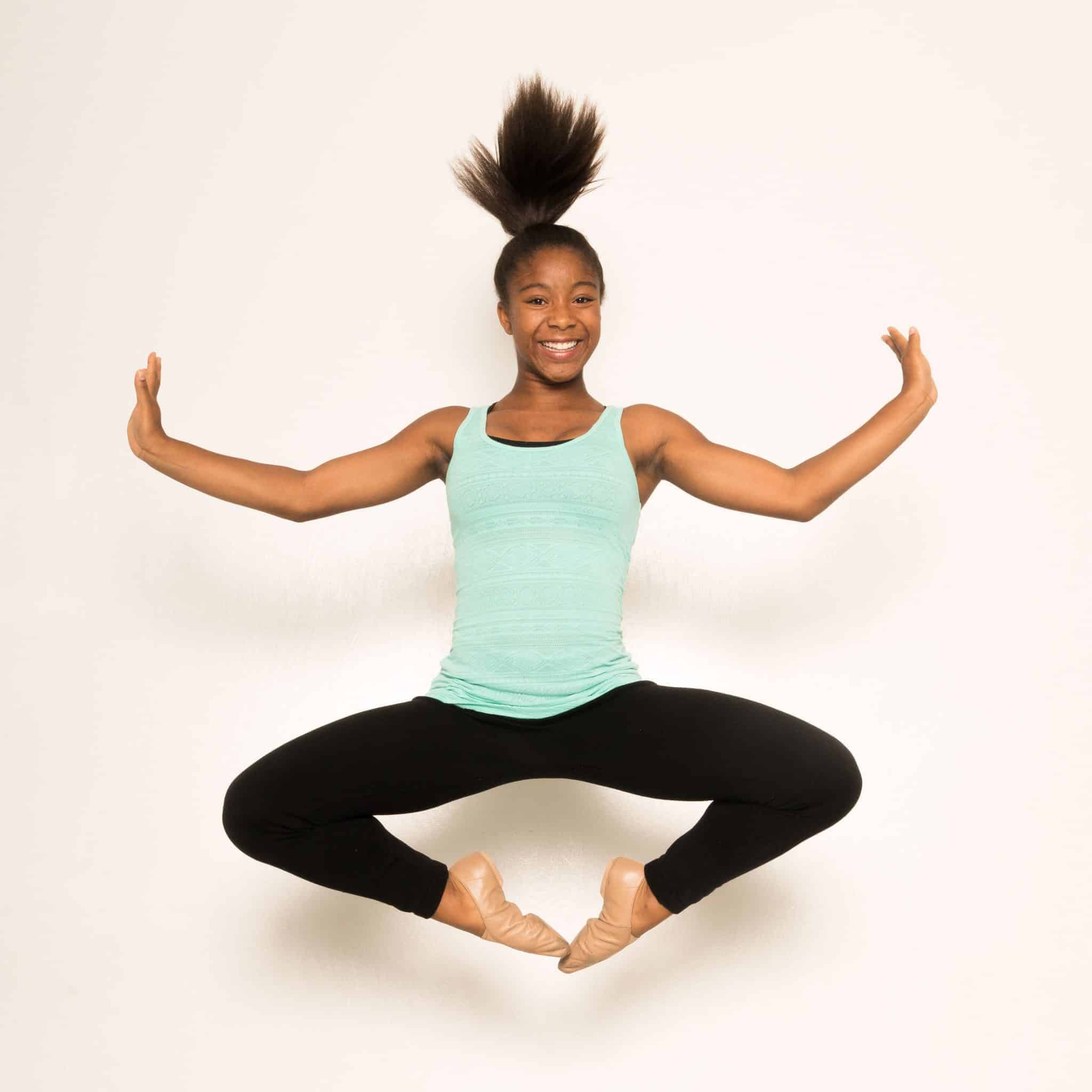 Dancenter has eight performing companies based on age and experience. We perform at many community events throughout the bay area. Requirements for Company DC are ballet, modern and jazz classes at the student's level. DBDC dancers need to be enrolled in Level 5 Hip Hop Dance Classes concurrently. Ballet Repertory is invitation only and for dancers in Ballet 3 or higher.
*All placement in classes is subject to teacher/director approval. Our primary concern is the health and happiness of our students. Advancement to the next level of classes is based on many factors including attendance, age, maturity and technical ability. Sometimes it is necessary for a student to study at one level for longer than a year. Placement notices will be sent home at the end of the school year.