Inside the studio, please do not wear dance shoes that have been worn outside. This includes tennis shoes for Hip Hop dance lessons. The dirt and grit damage the floors as well as your shoes. Please carry your dance shoes in with you from outside.
Students should have a dance bag for shoes and belongings. Label all shoes and attire with first and last names.
Younger children can also get their shoes from Payless Shoes and Target. For online purchases (if you know your sizes), you can order from Discount Dance Supply. For other sources, please ask the office.
We are not responsible for lost items or valuables. Do not bring valuables to class. Also refrain from wearing perfume or jewelry to class. No gum chewing is allowed, and only water is allowed inside the studio.
Your cooperation in greatly appreciated.
We are happy to announce that we are partnering with Curtain Call for Class. Our dancers and families will be able to order dance shoes and clothing online that meet the specifications of our dance classes in Santa Cruz.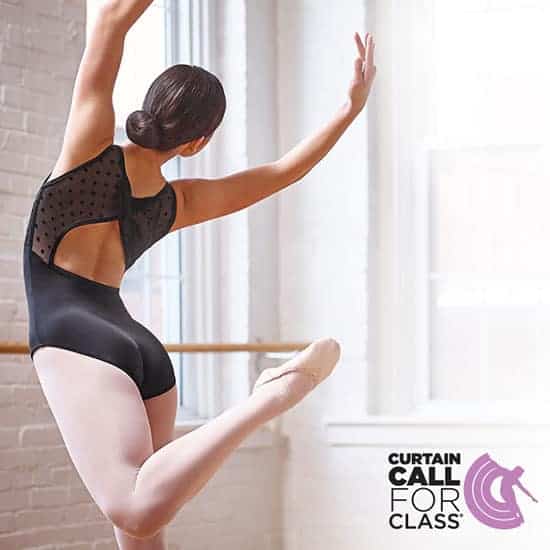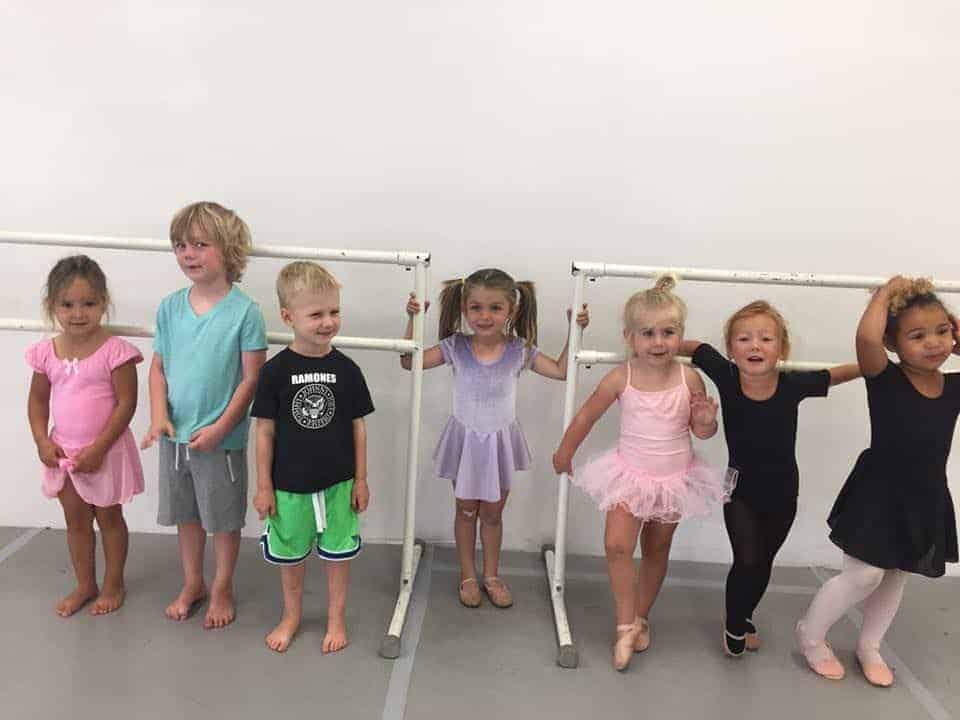 PREDANCE & PRIMARY BALLET:
Girls: Ballet pink tights; pink cap sleeve dance dress, cap sleeve leotard, short sleeve leotard, or long sleeve leotard; pink leather ballet slippers. No tutus.  Pink ballet slippers need to have elastics securely sewn on. The ties should be knotted and tucked in during dance lessons.
Boys: Comfortable black stretch pants or sweats and a white tee-shirt.  Black ballet slippers need elastics securely sewn on.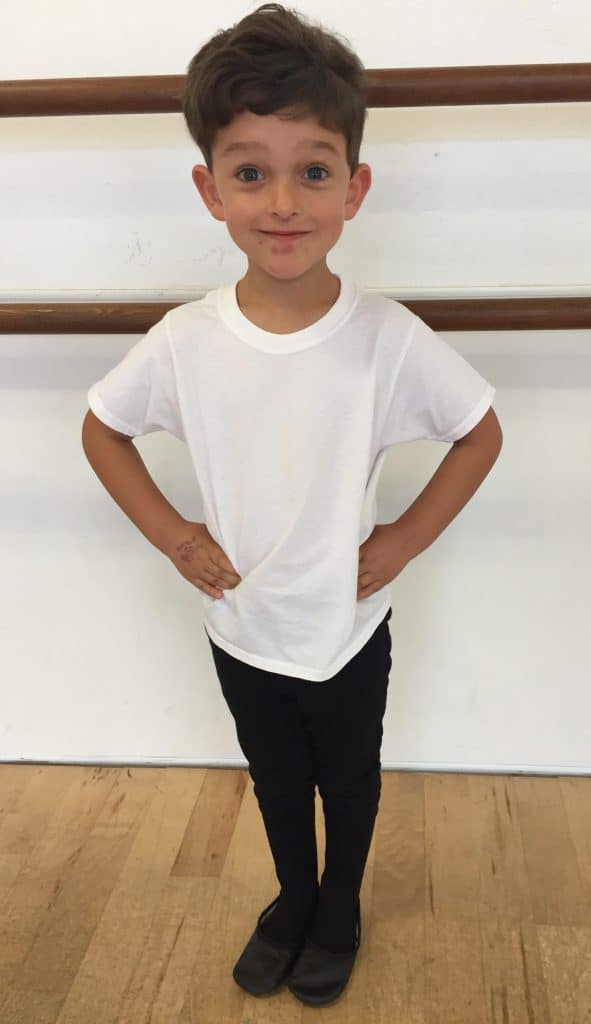 BALLET:
Girls: Girls in Level 1 Ballet and up need a black leotard, ballet or light pink tights, and PINK ballet slippers with elastics sewn securely on.  Ties should be knotted and tucked in. Hair should be in a secure bun. Bun kits are available at the office. You can find specific leotard styles per level in Curtain Call for Class.
Boys: Straight legged black stretch jazz pants, tights or leggings, white t-shirt, dance belt. BLACK ballet slippers with elastics securely sewn on.
POINTE: When girls are ready to begin pointe work, they will be advised to get fitted for pointe shoes. We send our dancers to Contra Costa Dancewear in Walnut Creek. They are experts in fitting pointe shoes. Only dancers who have been recommended for pointe and are enrolled in the appropriate ballet classes will wear pointe shoes, as the dancers' well-being is of the utmost importance to us.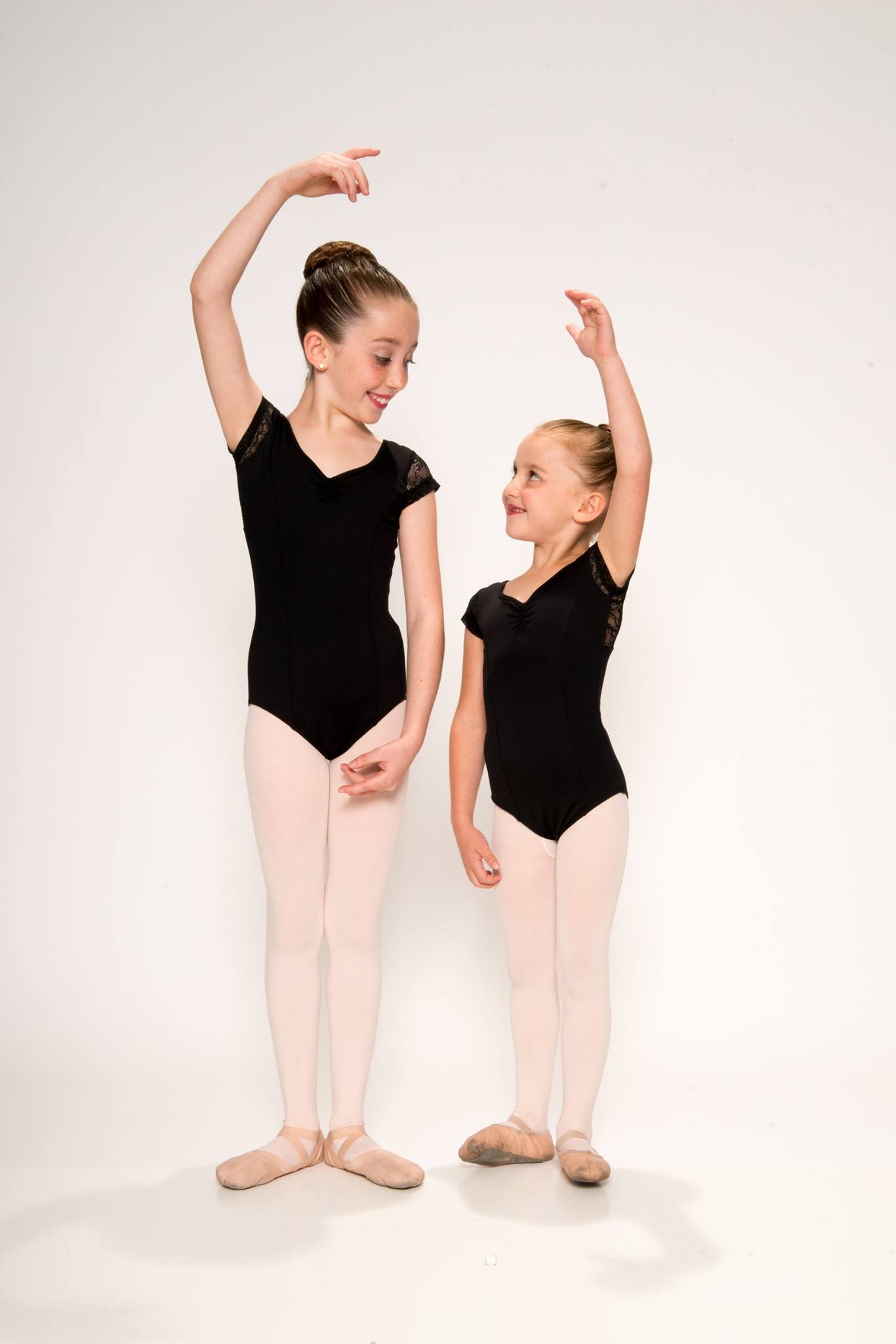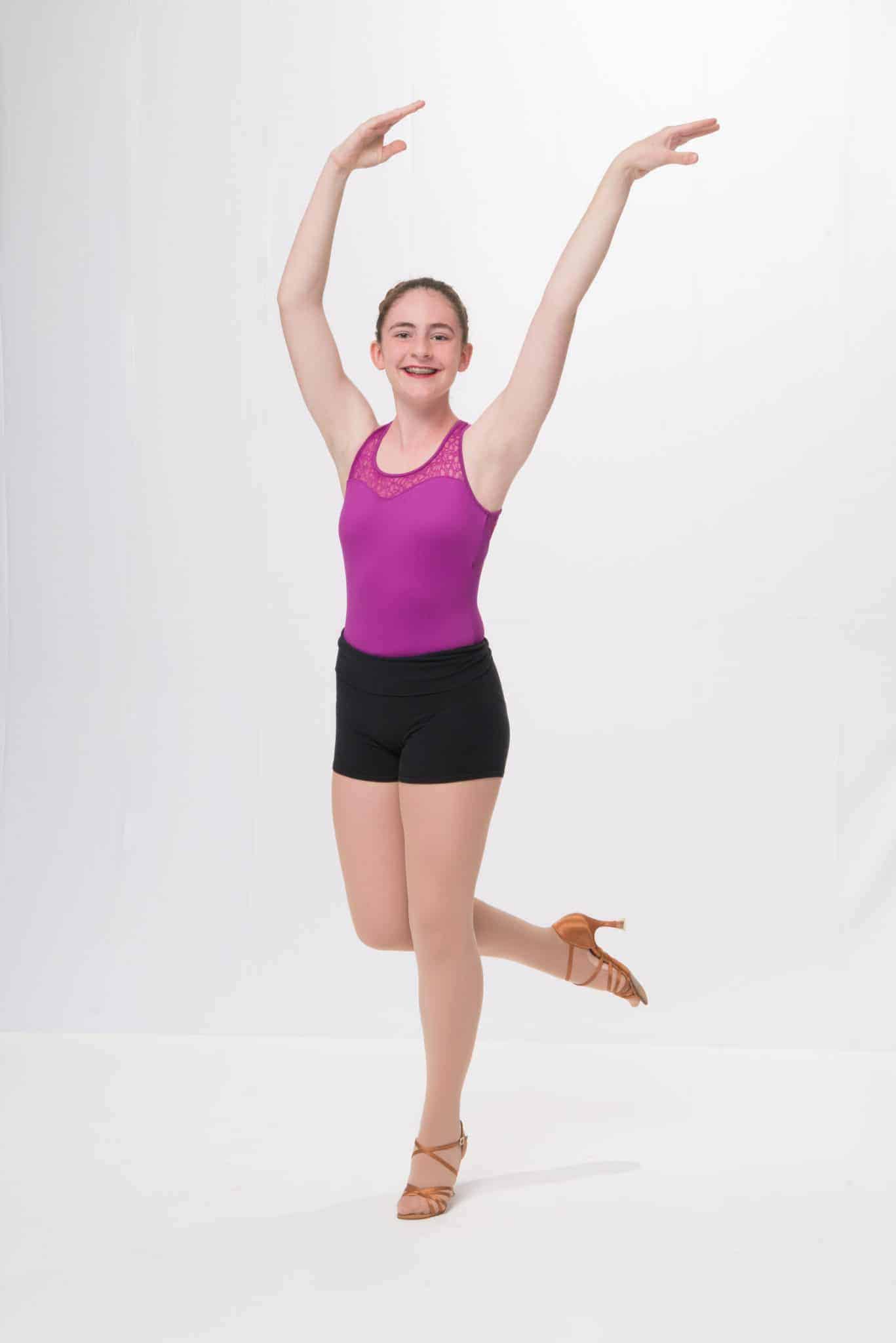 LATIN:
Comfortable dance clothing, and girls in Youth Latin 1 and 2 need black character shoes with heels. Once in Youth Latin 3 and above you will be directed by your teacher as where to buy your ballroom style shoes. Girls' hair should be secured back; a bun is ideal.  Boys wear comfortable dance clothing and black jazz shoes.
TAP:
We recommend any comfortable clothing for our tap dance classes in Santa Cruz. For boys and girls in Level 1 Tap and above, wear black oxford style tap shoes. Younger girls can wear the patent leather style tap shoes, the Velcro type are preferred. If the tap shoes have ribbons, the ribbons should be replaced with elastics. Girls' hair should be styled away from the face to help focus during dance lessons.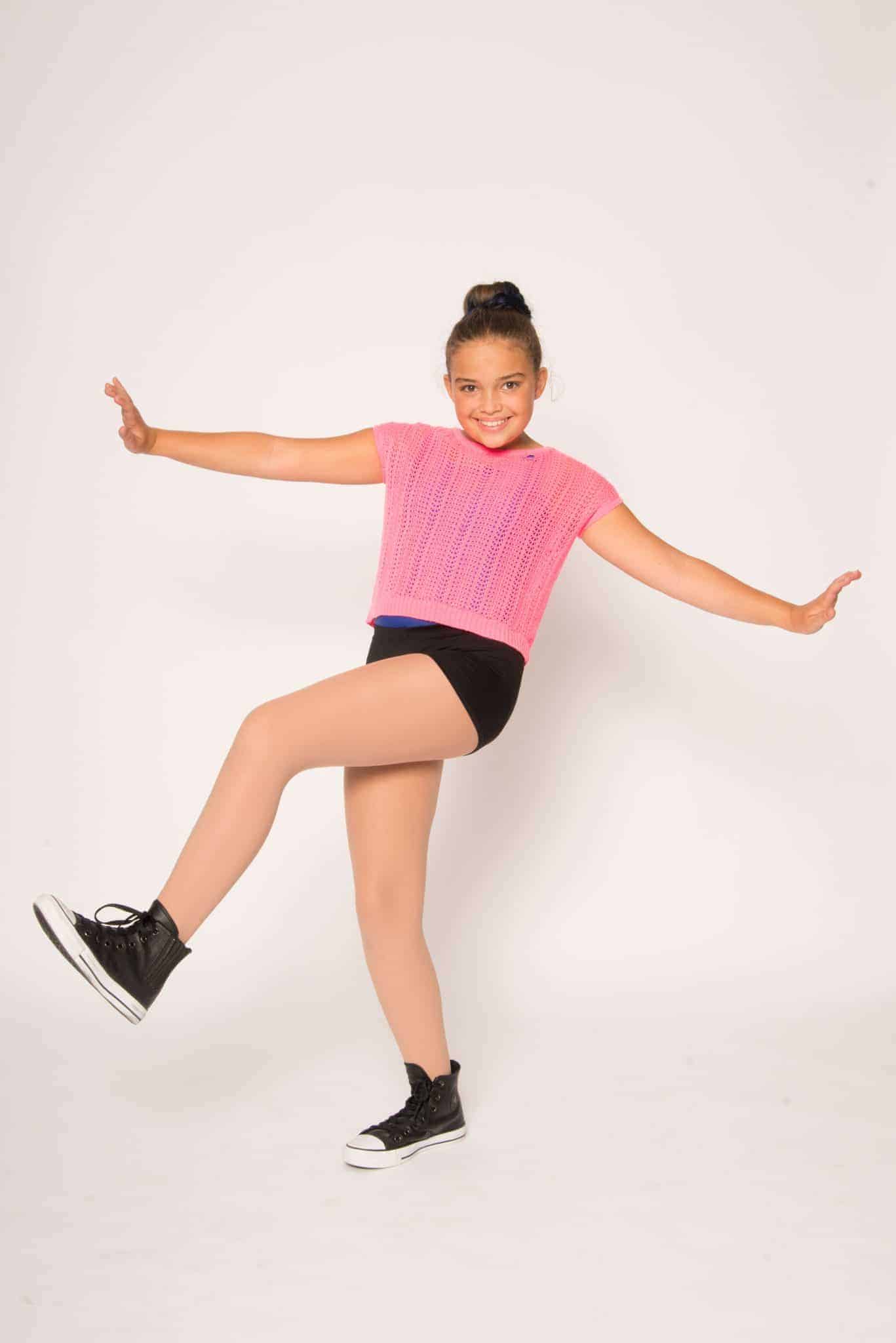 HIP HOP:
Wear comfortable clothing that will allow easy movement. Please make sure you wear CLEAN tennis shoes, a non-marking athletic shoe that you'd wear to a fitness class is good for hip-hop class. Dancers in Hip Hop 1-5 should have black high top sneakers. Pastry Pop Tart black matte hip hop shoes are available through our Curtain Call for Class link. Girls' hair should be secured back.
MODERN:
Any color combination of leotard or form-fitting top with jazz pants, shorts or tights. Barefoot, socks, or half-toe socks help with movement during dance lessons.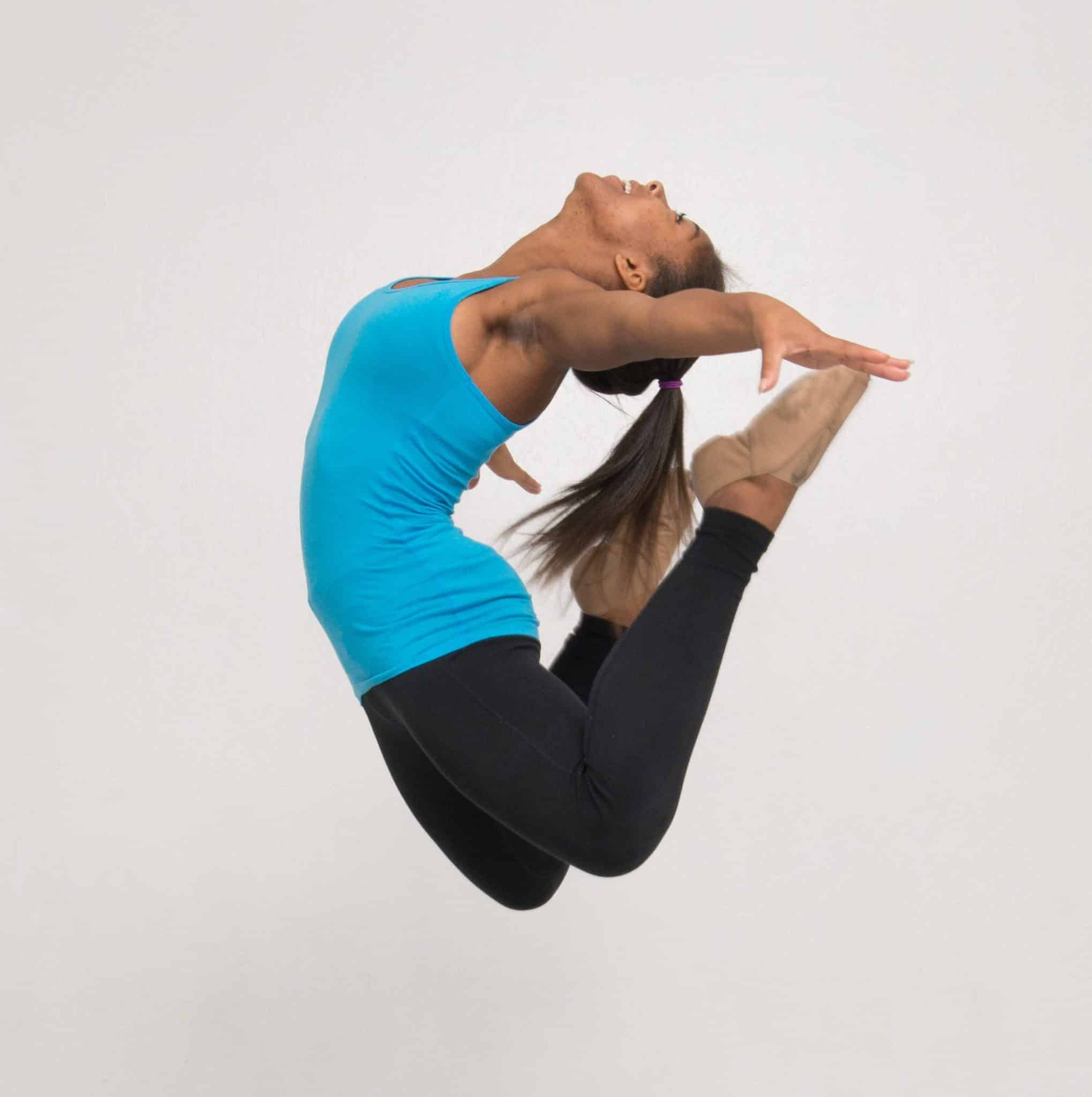 JAZZ:
Girls can wear jazz shorts or jazz pants, leotards or stretchy-style tops, and TAN slip-on jazz shoes. Boys wear BLACK slip-on jazz shoes. Please do not buy jazz shoes with laces. Girls' hair should be secured back.
YOGA:
Wear leggings, shorts, or comfortable stretch clothing, barefoot and bring a yoga sticky mat. Yoga pants are easy to find at most stores that carry workout clothes. Yoga focuses on calmness, control and flexibility, so clothing should not interfere with achieving those goals
GIRLS'/WOMEN'S HAIR:
Ballet: Secure bun.  All other classes: Longer hair must be pulled back away from face, in braid, ponytail or bun. Younger girls in pre dance class should not wear headbands, as they tend to slip off.
ALL DANCERS:
Don't forget to wear dry, clean clothing to class. If you are of the age, please don't forget to wear deodorant, and please don't wear perfumes or lotions with fragrances.